Explore Japan's Best Castles 城
From the Rustic Fortress to the World Heritage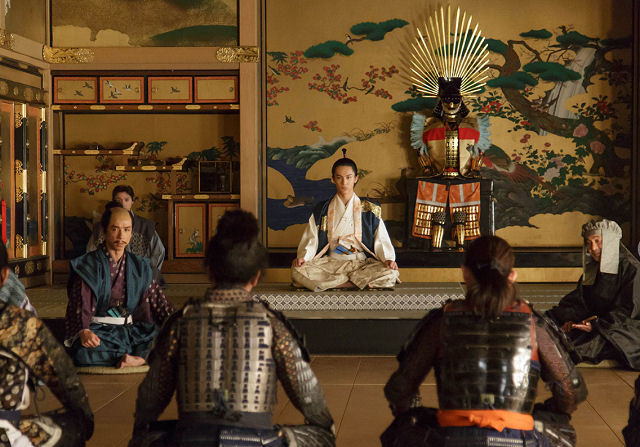 Transition from the Yakata (residence) to the castle

The concept of castle in this country is said to have originated from a residence called Yakata of powerful families who owned a certain territory from the late Heian period to the Kamakura period. In those days, the Yakata was generally built in the center of the territory, and its appearance was rather as simple as the small fortress that only a moat and a fence were set up as surrounding the residence. There was not a castle tower of course, instead, they set a scaffolding on top of the gate or on the roof of the Yakata for observing the movements of enemies.

Such house was effective enough to prevent skirmishes and thieves, however was not so functional to protect themselves from the massive invasion of enemies. Thus, they began building the Yakata at the foot of the mountain where they could take advantage of the geographical advantage, with the times. Even without the powerful defense function of the Yakata itself, they could fight against an enemy by barricading themselves in a fort built in the mountain behind in the event of the emergency.

In the Age of Warring States when the war becomes more intense, the survived lords further expanded their territory and became to build a full-fledged castle that combines the fort and residence functions in places that made use of the natural terrain such as mountains, lakes and rivers.
When Tokugawa unified the heaven and the Warring States era ended, the lords of each feudal domain were forced to abolish all other castles except their residing castle by the Ikkoku Ichijo Rei (Law of One Castle per Province) enacted by the Shogun clan. In the mean time, having finished its original role as the linchipin of defense, the castles in the Edo period turned to a symbolic building showing the majesty of Daimyo under the strict observation by Tokugawa.

Unfortunately, there are almost no castles that convey the state of the simple medieval castle except a few below.



Sakasai Castle, Bando, Ibaraki / Reminiscent of Yakata
*Sakasai is a typical medieval castle rather reminiscent of "Yakata" that a moat and a fence are set up as surrounding the main building called Shuden (shoin-style residence).

More than 400 years ago from now, in 1577, the late period of Warring States, Sakasai castle was built by Gohojo clan as a base to enter the northern Kanto area. In 1590, the castle was also abandoned as Gohojo clan was ruined by Toyotomi Hideyoshi, but the outer moat and the foundation still remain today. In addition, the tower gate, bridge, fence, Shuden, two-storied oar and so on are restored, making visitors feel as if they were back in time of Warring States.
| Access & Map  | Find a Hotel   |
| --- | --- |
|  Show Map |  Book a Hotel in Ibaraki JPY8000~ |
|  From Tokyo: Tsukuba Exp. to Moriya. Take bus to Sarushima Bus Terminal. Change bus to Sakasai Castle |   |
|  Closed on Wed. 9:00-16:00 |   Show Hotels in Ibaraki |


Arato Castle, Chikuma, Nagano
Built in 1524, Arato Castle is a typical medieval mountain castle that made use of the natural terrain placing the Hon Kuruwa, the core of the fortress, on the peak of a mountain called Joyama (altitude 895 m). Although it was a residing castle of Yamada clan, a tribe family of the Murakami, it eventually fell by the fierce attack of Takeda army in 1553.
In August of the same year, the Uesugi army that sided with Murakami Yoshinori recaptured Arato castle. However, as soon as Uesugi Army turned back to Echigo, the castle suffered a fierce attack from Takeda armies including Yashiro and Muroga who raised a rebellion against Yoshikiyo Murakami, and again fell into Takeda's hand. Yoshikiyo Murakami escaped to Echigo relying on Uesugi. Arato castle was given to Hidemasa Yashiro in reward for his honorable service during the battle. After Takeda clan was ruined in 1582, Kawanakajima became the Uesugi's territory (Uesugi Kagetsu) , Arato Castle was emphasized as a castle to observe the movements of Koraku Castle which belonged to Tokugawa Ieyasu.


Access & Map 
 Find a Hotel
 Show Map
 Find a Hotel in Nagano JPY4,320~
 From Tokyo: Hokuriku Shinkansen → Ueda. Transfer to Shinano Tetsudo → Togura. Taxi

→ Arato Castle (10 min.)

 
 9;00~17:00

Closed from 28-Dec to 3-Jan

  Show Hotels in Nagano


Matsumoto Castle, Matsumoto, Nagano
With 400 years of history, Matsumoto Castle is counted as one of Japan's 5 major castles designated as National Treasure that still retains its original form of the donjon. It employs a typical hirajiro style (castle built on the plain) of which defense is fortified by walls equipped with gun-shooting windows, triple moats surrounding the castle, and the solid gatehouses which prevent invasion of enemies.

Matsumoto castle is said to have originated from a fort called Fukushi Castle built by Sakanishi, a tribe family of Ogasawara in 1504. In 1550, it fell to Takeda family and was ruled by them for 32 years until the fall of Takeda family.

Full-fledged construction of the castle began in the 1580's by the hands of Ishikawa Kazumasa and his son, Yasunaga. Still now, they are known as lords who contributed the most to the construction of the castle and development of its castle town. Among them, construction of the main donjon that dominates the castle (built between 1593 and 1594 by Yasunaga) is thought to be an accomplishment worthy of high praise even from the cultural perspective.

Furthermore, they constructed various parts of the castle including the three towers (the keep and the small tower in the northwest), Watari Tower (the residence), the drum gate (the black gate), Tsukimi Yagura, moats, the innermost bailey, the second bailey, the third bailey and the sub-floors in the castle. They also made a start in laying out the castle town and its infrastructure. It is believed that the prototype of Matsumoto castle and its townscape were almost formed during the Kazumasa and Yasunaga rule period (1593-94).

 Access & Map
 Find a Hotel
Show Map
 Find a Hotel in Nagano JPY4,320~
 From Tokyo: Take Hokuriku Shinkansen → Nagano. Transfer to Chuo Honsen → Matumoto. Take bu (Town Sneaker)

→ Matumoto Castle

 
 8:30 ~ 17:00

Dec.29 to 31

  Show Hotels in Nagano


Hirosaki Castle, Hirosaki, Aomori
Hirosaki Castle was planned in 1603 by Tsugaru Tamenobu who accomplished Tsugaru unification, and was built in 1611 by the second generation Nobuya (Nobuhira) afterwards.
Since then, Hirosaki Castle had been used as the residence and the governmnet center of Tsugaru clan for 260 years until abolishment of feudal domains.
Hirosaki Castle (Hirosaki-jo) was built by Lord Tsugaru, who governed this region at the beginning of the 17th century. The castle tower was originally five stories, but it was destroyed by fire after being struck by lightning in 1627. Since five-storied castle towers were prohibited by the Edo Shogunate, which governed Japan at the time, it was rebuilt with only three stories. Besides the castle tower, the turret on the southeast corner and the east gate of the outermost castle wall are designated Important Cultural Properties. Moreover the entire area of the castle ruin, including the stone walls and moat, is designated a Historic Site. Many cherry trees are planted around the castle, drawing numerous visitors during the cherry blossom season from the end of April until the beginning of May each year, a time when Hirosaki Castle is said to be at its most beautiful.




 Access & Map
Find a Hotel 
 Show Map
 Find a Hotel in Aomori JPY4,200~
 From Tokyo: Take Tohoku Shinkansen → Shin Aomori. Transfer to Ou Honsen → Hirosaki. Take Bus

→ Hirosaki Castle

 
 9:00 ~ 17:00 Apr.1 ~ Nov.23
  Show Hotels in Aomori


Inuyama Castle, Inuyama, Aichi
Inuyama Castle was built by Nobuyasu, an uncle of Oda Nobunaga, who was attempting to unify Japan at that time in 1537. It is said to be the oldest among presently existing castles in Japan, and is designated as National Treasure. It is also known as one of 12 castles that retain the original figure as they were.

Since Inuyama was thought to be a strategically important base located at the boundary between Owari (present Aichi prefecture) and Mino (Gifu), lordship of the castle was constantly transfered - from Oda family to Ikeda family, then to Ogasawara family..., and eventually in 1617 when the regime shifted to Tokugawa clan, Naruse family succeeded the castle and ruled it until the Meiji Restoration.

In the famous battle of Komaki Nagakute, Toyotomi Hideyoshi who was holding somewhat 100,000 soldiers set up camp at this castle, and fought the battle against Tokugawa Ieyasu, resulted in displaying his power relationships nationwide. After this battle, Hideyoshi became the substantial ruler, however, he needed another 10 years to establish a subordinate-superior relationship with Ieyasu, the later ruler.


 Access & Map
Find a Hotel 
 Show Map
 Find a Hotel in Aichi JPY4,200~
 From Tokyo or Osaka: Take Shinkansen → Nagoya. Transfer to Meitetsu Inuyama Line

→ Inuyama

 
 9:00 ~ 17:00 Closed: Dec.29 ~ 31
  Show Hotels in Aichi


Himeji Castle, Himeji, Hyogo
Himeji Castle was originally built in 1346 by Akamatsu Sadanori as a fortification against local shoguns. After the emperor, Nobunaga Oda, took control of the Harima district in 1577, he placed Hideyoshi in control of the castle, who converted the fortified building into a castle with over 30 turrets.
In 1601, Ikeda Terumasa (1564-1613) was handed control of Himeji Castle as a gift for his support of Ieyasu Tokugawa in the Sekigahara battle against the Toyotomi Daimyo. He intended to model the castle after the emperor's own castle at Azuchi. He undertook a nine year construction program, at the end of which Himeji Castle assumed its present day form.
The area which Terumasa ruled over, the districts of Harima, Bizen, and Awaji, was filled with sympathizers of the Toyotomi clan. Thus Himeji Castle played a crucial role in enabling Terumasa to assert his rule over the districts. Some historians believe over 25,000,000 man days were spent on the construction of the castle, which included a five-storied tenshu and a middle and outer moat. Materials from Hideyoshi's old fortress were used in the construction of the castle which was ironically used to prevent Hideyoshi's son from communicating with the lords in the west. Several families took control of the castle after Terumasa, including the Honda, Okudaira, Matsudaira, Sakakibara, and Sakai.
Himeji Castle was never actually used in a battle and thus has remained in its present shape for over three hundred years. In 1931 it was designated a national treasure. After several aborted attempts, restoration work began in 1956 and was completed in 1964. It 1993 it was put on the list of UNESCO World Cultural and Heritage Sites.
 Access & Map
Find a Hotel in Hyogo 
 Show Map
 Find a Hotel in Hyogo JPY4,600~
 From Tokyo or Osaka: Take Shinkansen

→ Himeji. 20 min. walk to Himeji Castle. Loop Bus is also available.

 
 9:00 ~ 16:00. 9:00 ~ 17:00 (Apr.27~Aug.31).
Closed: Dec.29 ~ 30.

Show Hotels in Hyogo


Hikone Castle, Hikone, Shiga
Located in Hikone, Shiga, Hikone Castle is also called Konki Castle for it stands on Konki mountain of 136m in hight. The castle retains its original form to this day, and its three-tiered donjon is designated as National Treasure.


It is said that after wining the Battle of Sekigahara, the decisive battle between the eastern and western armies executed in 1600, Tokugawa Ieyasu who became a substantial ruler gave the Sawayama Castle to Ii Naomasa for his distinguished service in the battle. Having deserted the Sawayama Castle, Naomasa newly started the construction of Hikone Castle to establish further rigid foundation to wipe out the opponent army in 1604.
He is said to have spent nearly 20 years to construct the whole castle including the towers, the main palace, the moats and the castle town.

Ii Naotaka, a son of Naomasa, also proved himself to be a great warrior during the Winter and Summer Sieges in the Battle of Osaka. In addition, he continuously served as an advisary general for three Shoguns, namely, Hidetada, Iemitsu, and Ietsuna. Due to his huge contribution to the Shogunate, the Ii Family received an unprecedented raise in wages from180 thousand koku to 350 thousand koku (i.e.63 million liters) of rice annually.

Incidentally, it is said that 10 thousand koku was needed for hiring 150 soldiers, thus the scale of economy of Ii family was to be equal to a force 5250 strong.

Castle Tour
The tour covers most of the important parts of the castle area, including a national treasure, important cultural assets, and Genkyuen, a landscape garden. Walk up the castle hill and enjoy each wonderful view. The top floor of Tenshu (Main Castle Tower) is a vantage point to get a panoramic view of Lake Biwa. The view of Tenshu from Genkyu-en will be unforgettable. There are two nice places to rest: Choshoan (Tea House), next to Jihosho (Bell), and Hoshodai (Guest House) in Genkyu-en. Enjoy Usucha (Powdered Green Tea) and Japanese sweet.


 Access & Map
 Find a Hotel in Shiga
 Show Map
 Find a Hotel in Shiga JPY5,000~
 From Tokyo or Osaka: Take Shinkansen

→ Maibara. Transfer to Tokaido Honasen → Hikone. 10-min. Walk to Hikone Castle.

 
 8:30 ~ 17:00 Open All Year Round.
  Show Hotels in Shiga


Matsue Castle, Matsue, Shimane
Matsue Castle is one of 12 existing keeps and is designated as National Treasure as the only castle tower in the San-in area. Also called 'Chidori Castle', its appearance is impregnable yet offering somehow noble feel.

Yoshiharu Horio who built Matsue Castle was originally one of Daimyo of Toyotomi clan from around the time of Mino attack and was appointed to Churo (assistant member of lord's council of elders). However, in the decisive battle of Sekigahara in 1600, his son Tadauji who was joining the war in place of Yoshiharu (who had already been retired) stood by Tokugawa side and fought against western army like many other Daimyo who had been recieving favors from Toyotomi.

Although Horio family had been given the Hamamatsu Castle located along Tokaido muscle as defense aginst force of Tokugawa Ieyasu in Kanto, but cooperate fully with the Tokugawa army, such as providing its Hamamatsu Castle to Ieyasu. After all, this was evaluated by Ieyasu, and Horio family was granted from Totomi Hamamatsu 120 thousand koku to Izumo and Oki 235 thousand koku. Yoshiharu and Tadashi initially entered Gassan Toda Castle in Izumo County, however, Toda Castle was a mountain castle not suitable for functional town development and territorial management, so they decided to newly construct a castle in the area of Matsue.

For Yoshiharu passed away before the completion of the castle in 1611, his grandson Tadaharu became the first castle owner, and contributed to the development of the castle town as the lord of the Izumo Matsue clan. However, since Tadaharu died without having a heir, the Horio family was deprived, and instead, Kyogoku Tadataka was transfered as a lord of 264 thousand koku from Wakasa, Obama and this also ceased in one generation.

Then, Shogunate transfered Matsudaira Naomasa from Shinano, Matsumoto (70 thousand koku) to this clan as a lord of 186 thousand koku in 1638. After that, Matsudaira reign continued throughout the Edo period until Meiji restoration.
 Access & Map
Find a Hotel in Shimane 
 Show Map
 Find a Hotel in Shimane JPY5,800~
 From Tokyo or Osaka: Take Shinkansen → Okayama. Transfer to Special Express Yakumo (For Izumo) → Yonezawa. Take Lake Line Bus

→ Yonezawa Castle.

 
 7:00 ~ 17:30 (Apr.1 ~ Sep.30)
8:30 ~ 17:00 (Oct.1 ~ Mar.30)


  Show Hotels in Shimane
Your content goes here...