Amandan Blue, Kamakura, Kanagawa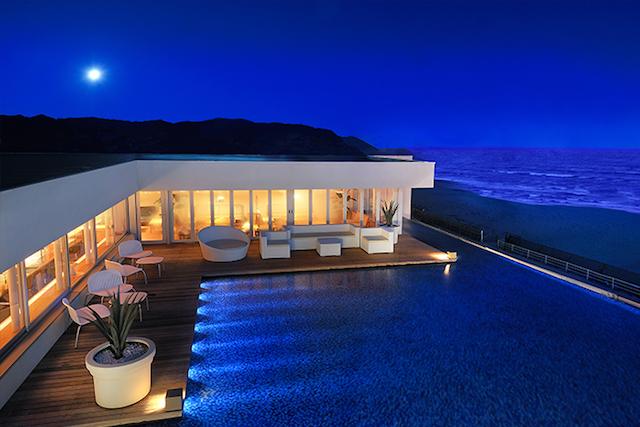 Ideally situated for viewing ocean spreading right in front, Amandan Blue is a wedding hall established under the theme of "Beauty space full of brilliance and relaxation, loved by the sun and the sea". Its adjoing cafe is open only during July to August offering tasty cuisine as well as superb scenery.
Access: 10 min walk from Kamakura Sta.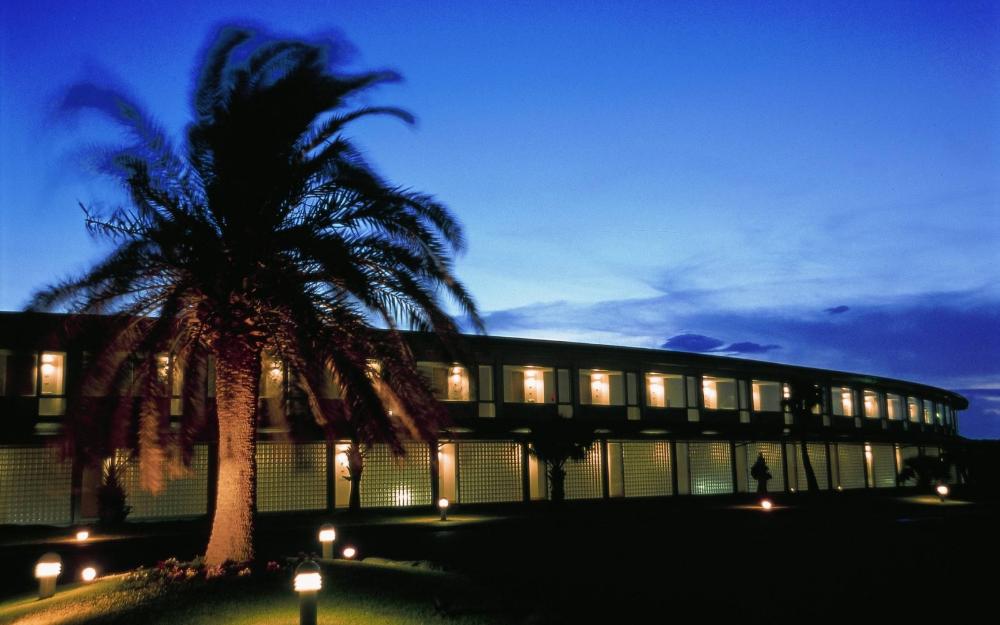 Book Hotels in Kamakura
JPY3900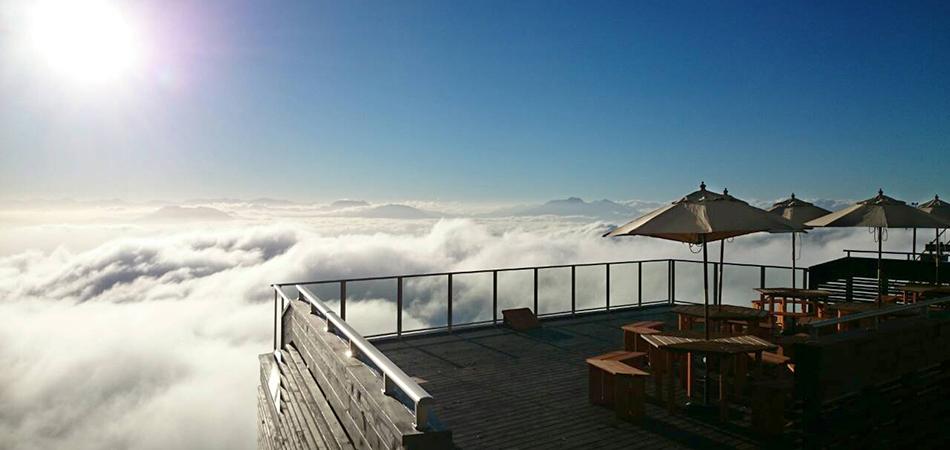 In Nagano, there is a heavenly cafe named "SORA terrace" where you can enjoy two superb views of the sea of ​​clouds and the starry sky. Built on the summit of the Ryuo mountain (altitude of 1770m) in 2015, is also a terminal of the ropeway. Standing on the terrace, you just feel as if you're floatong in the heaven. Visitors can get a beverage and a delicious light meal at the adjoining cafe named "sora Cafe" and enjoy it on the terrace while viewing this superb scenery.
Access:
From Tokyo: Take Nagano Shinkansen to Nagano (an hour and 20 inutes). Transfer to Nagano Dentetsu to Yudanaka (45 minutes). Take bus to Ryuo (30 minutes).
From Osaka: Shinkansen to Nagoya (an hour). Transfer to Chuo Line special express Shinano to Nagano (2 and a half hours). Nagano Dentetsu to Yudanaka (45 minutes). Bus to Ryuo (30 minutes).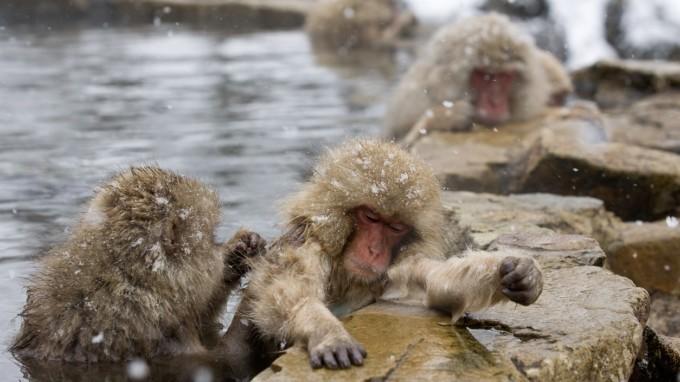 Book Hotels Near Sora Cafe
JPY4300~
Your content goes here...
Valley of Gangala, Cave Cafe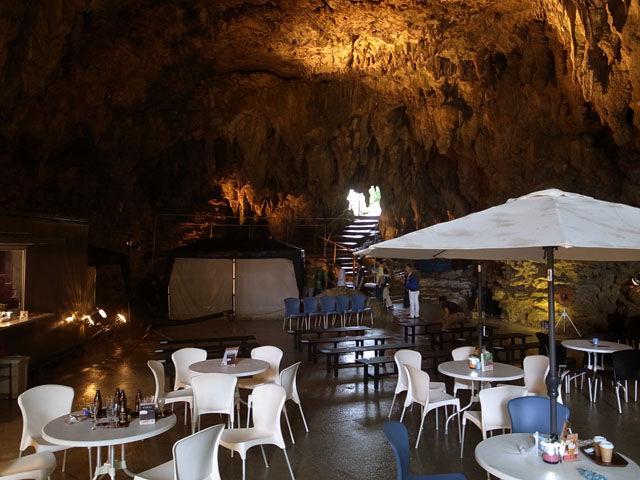 The valley of Gangala retains an abundance of subtropical nature and is thought to be a habitat for the Minatogawa people, who existed here eighteen thousand years ago. It can be reached within 30 minutes by bus either from Naha City or Naha airport. In the valley, there is a 5 km-long Gyokusendo Cave, which houses the Cave Cafe. The cafe is also the starting point for guided tours of the Valley, which introduce other natural wonders of the area. However, you don't need to reserve a spot on the tour in order to enjoy the cafe.

Access: From Naha bus terminal take #54 or #83 bus to Gyokusendo Mae (about 30 min. 1 min walk.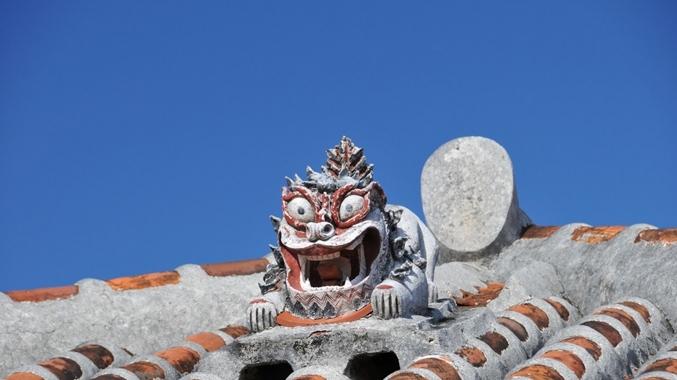 Book Hotels in Naha
JPY3900~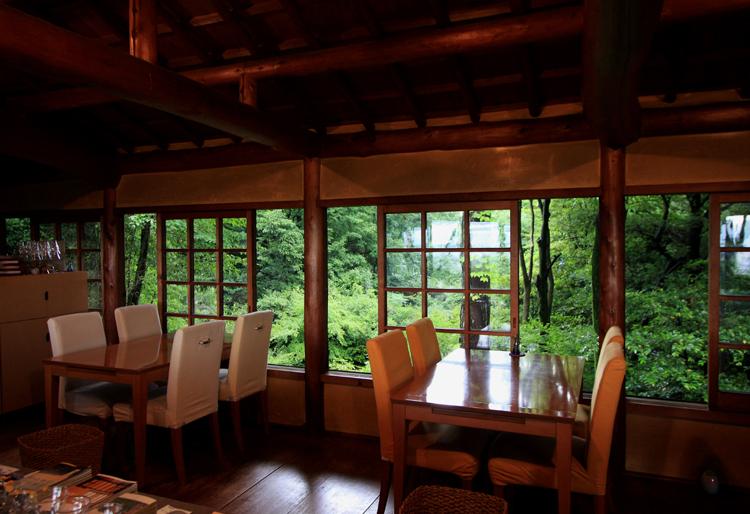 In Kyoto, there are a few hiking courses that can be incorporated into your sightseeing plan such as Funaoka-yama, Inari-yama and Kagura-oka exploring. Since a number of shrines are scattered about in these mountains, they have long been treated as spiritual and sacred places.
Mo-an is a tasteful cafe that stands on the top of Yoshida mountain nestled among such divine atmosphere. As the cafe is located on the second floor of a nostalgic building, you can enjoy the sights of mountains of the northwestern part of Kyoto, Kyoto townscape and Atago mountain through the wide-spread windows. Menu for sweets and lunch varies monthly. We recommend that you avoid lunch hour if you wish to spend a relaxing time viewing the refreshing scenery.
Access: From Tokyo, take Shinkansen to Kyoto (2 hrs 15 min - 2 hrs 40 min)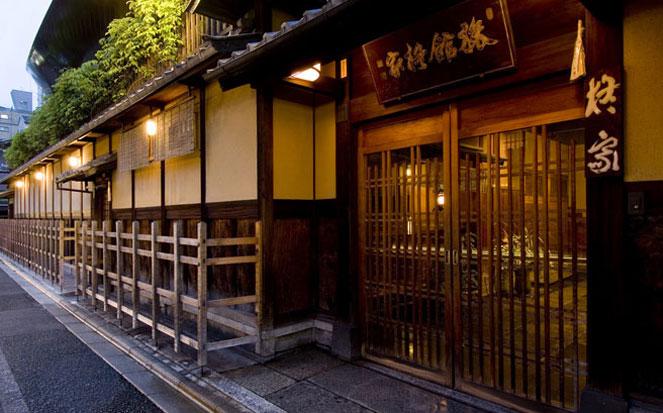 Book Hotels in Kyoto
JPY2600~
Your content goes here...
Your content goes here...