Half Day Tokyo Exploring with a Local Guide
This service is currently suspended due to coronavirus.
Private Guided Tours, Welcome to Japan Campaign 50%OFF!!

Half day tour to explore Tokyo with a knowledgeable private guide. Enjoy its contrast of modern Tokyo and old Edo.
Rate: $120+$30 (necessary expenses) per group, now 50% discount of original rate $240
*Overtime fee: JPY3000 per 30 min.
Number of persons: up to 5 or 6 persons (negotiable)
ITINERARY
Below is a recommended itinerary.
We can flexibly adjust it as per your requests.


9:30:

Meet at your hotel, and take subway
10:00:
Visit Hamarikyu Japanese traditional garden, enjoy casual tea ceremony.


10:45:

Take a water bus and cruise along Sumida river to Asakusa
11:15:

Visit famouse Sensoji, take a stroll around Nakamise souvenir shop district.
12:30:

Move to Harajuku. Visit Meji Shrine, (if we have time, Takeshita Dori, and Omote Sando).
13:30:

Tour ends.




Where we will Visit:
 

Hamarikyu

 

Beautiful garden made by Ienobu, the 6th Shogun, as a place for social interaction of Shogun clan. After Meiji revolution, it was requisitioned by the government, and renamed to Hamarikyu as a garden of emperor's family. Maccha tea and sweats.

 

Asakusa-Sensoji Kannon

 

Oldest temple in Tokyo,

 

Meiji Shrine

 

Enshrines Emperor Meiji and Empress Shoken. Built in Taisho period.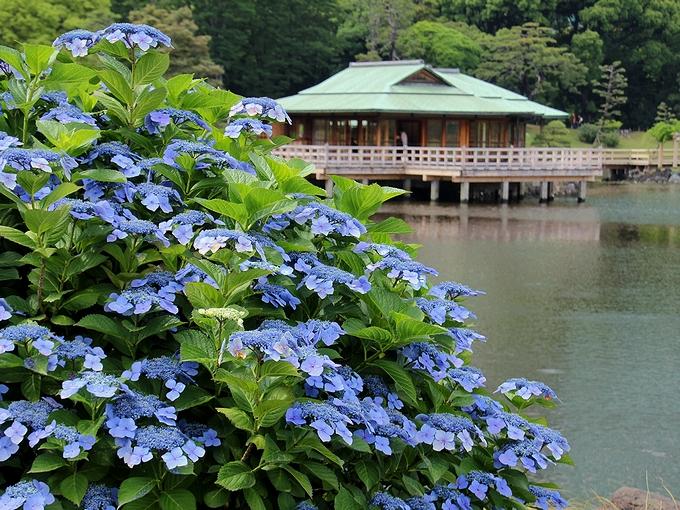 Hamarikyu Graden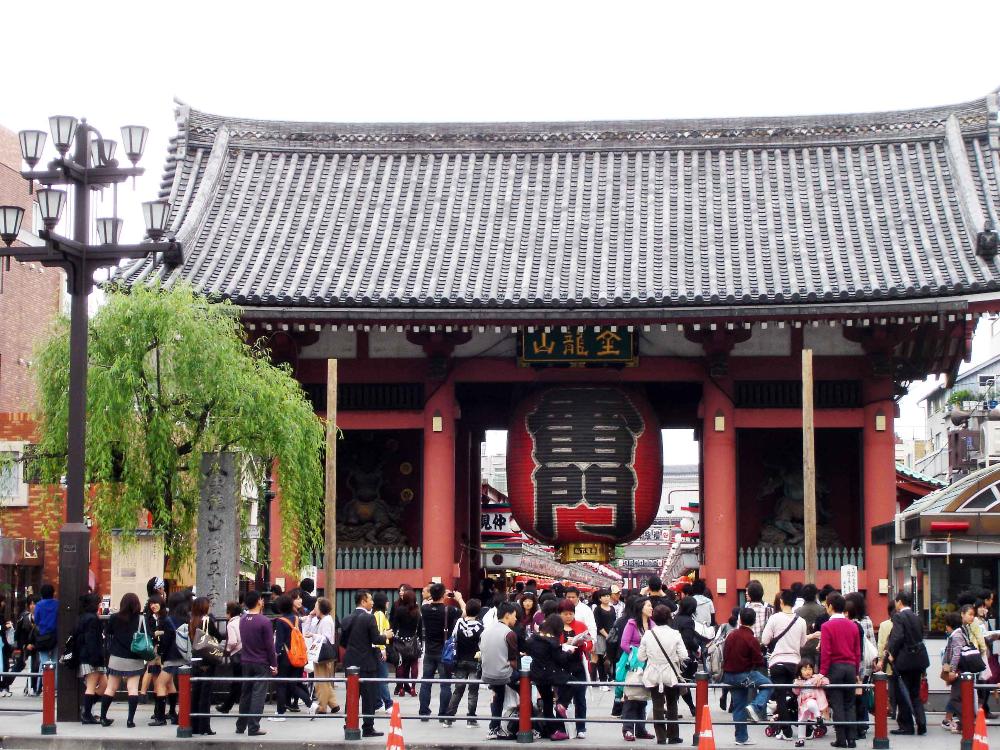 Asakusa Senso-ji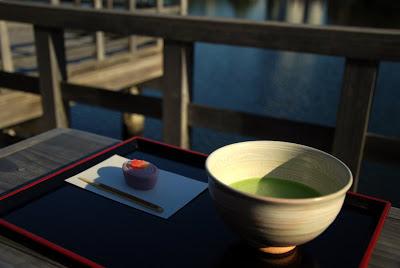 Casual Tea Ceremony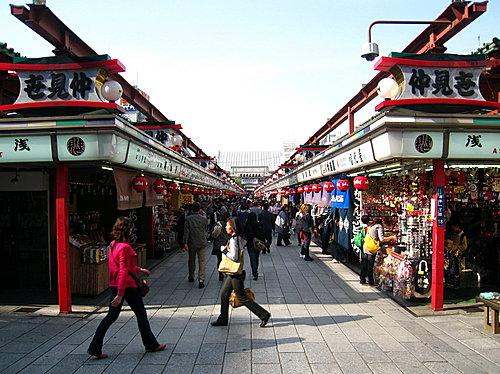 Nakamise Shopping Alley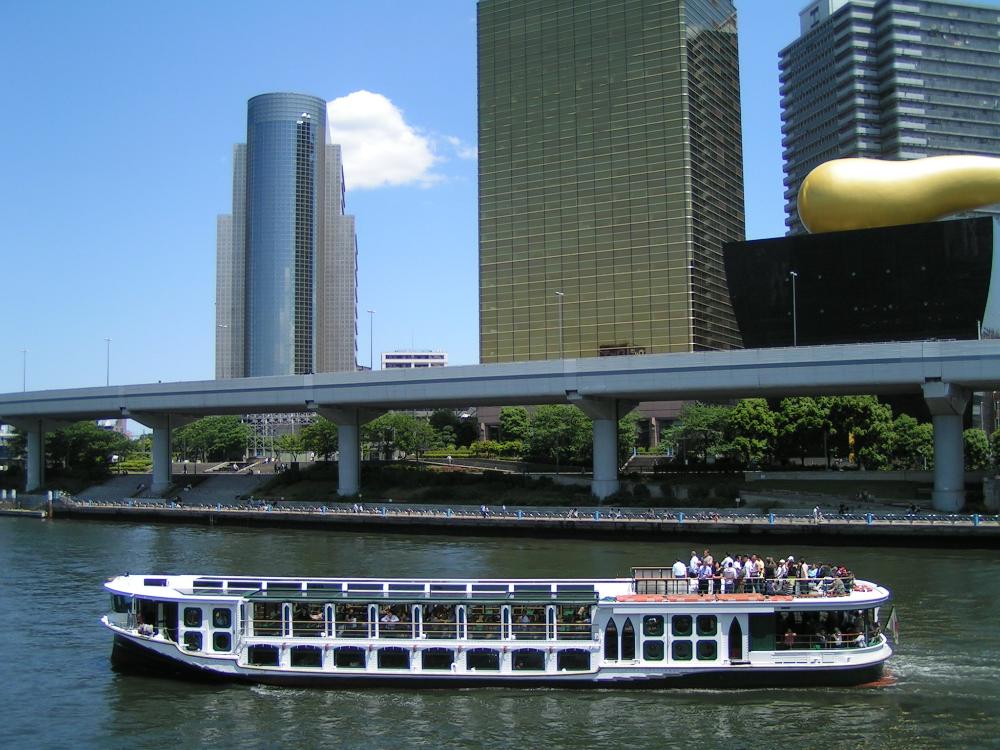 Water Bus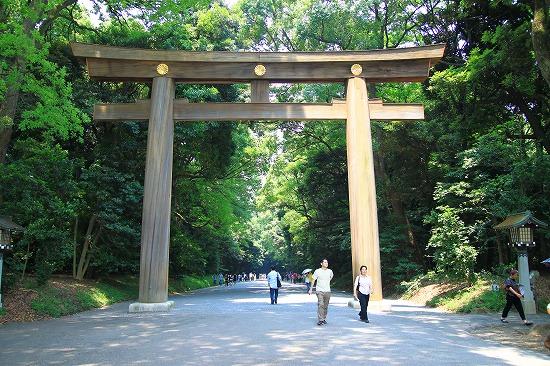 Meiji Shrine
 

Edo Museum

 

Exhibits faithfully reproduced miniature model of Edo townscape..

 

Rikugien

 

Beautiful garden designated as a cultural property of Tokyo. Made in 1695.

 

Sky Tree and Solamachi

 

634m high sky scraper and its complex facility containing more than 300 shops.

 

Ueno Park

 

The park was made in 1873 on lands where once was the site of the temple of Kan'ei-ji.

 

Zojo-ji

 

Founded in 1393. Once was a family temple of Tokugawa clan.

 

Tokyo Tower

 

A symbol of Tokyo.

 

Shibamata Taishakuten area

 

Set of the popular movie 'Otoko wa Tsuraiyo', Nostalgic townscape of good old downtown of Tokyo.

 

Akihabara

 

Used be a shopping district lined with many small shops that sell electric parts. Now is a sacred place of Otaku calture. Birth place of a costume-players cafe.

 

Imperial Palace

 

Emperor's residence. Once was a Edo castle.
MEETING LOCATION & TOUR DURATION
Meeting location: At your hotel lobby. If your hotel is located ouside Tokyo, meet you up at some major station in Tokyo.
End location: Harajuku station
Duration: 4 hours
TRANSPORTATION
Use public transportation.
WHAT'S INCLUDED
Guide fee and other expenses needed for escort.
ESTIMATED LOCAL CASH NEEDED
JPY3000 per person: Admission fee for Hamarikyu ( JPY300), matcha tea and sweets (JPY720), water bus (JPY740), and public transportation fee, etc.


*Overtime fee will be charged: JPY3000 per 30 min. Please pay in cash to the guide at the end of tour (if any incurred)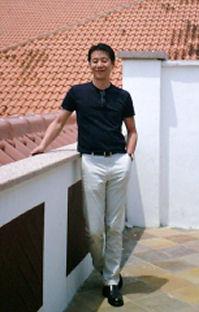 Message from a Guide
Hi, Folks!
I'm Kuni, your future private guide.
Studied in Calif. and Hawaii.
Worked for US interactive company as a strategic web planner. Am also a copywriter and editor.
Love traveling myself, and go to Kyoto alone a lot. I feel so settled and comfortable there. Not only because I'm a temple enthusiast...but I'm fascinated with its high standard of culture.
As a private guide, I presently offer tours to explore Tokyo, Kamakura, Kawagoe and Chicibu. Each course is assembled with attractive spots where I love to visit myself. With desire to make your excursion most memorable.... Look forward to seeing you soon!


Other Destinations of our Private Guided Tour