A Private Tour to Experience Tokyo Nightlife

This service is currently suspended due to coronavirus.

Private Guided Tours, Welcome to Japan Campaign 50%OFF!!

Haven't experienced nightlife in Tokyo yet?



Then why not participate in our private guided tour to experience exciting Tokyo nightlife. You can choose your destination from within a variety of options from a grace classical music live bar to a hostess bar. We'll propose a night spot that best matches you by per your request. Secure tour is promised by our knowledgeable local private guide.
Rate: $90+$20 (necessary expense) per group, now 50% discount of original rate $180
*All charges including food, drink, tax and service which will cost both guide and participant during the tour are to be borne by the participant.

3 hours, up to 5 or 6 persons (negotiable)
If you are a first-time visitor to Japan and don't speak the language, you might feel a little aneasy to go out alone to entertainment district at night. You can choose to stay in a hotel room and spend time watching TV every night, of course. But it's boring, and in the mean time, you are giving up half the attractions that Tokyo has.

Tokyo is the world largest megacity, and night of tokyo has every kind of entertainment such as hostess bars, live bars, nightclubs, pole dance bars, local izakaya, gay bars where gorgeous shows can be viewed (gay hostess bars mainly to entertain straight male), costume-play bars, etc..

Don't give up on them. Only to book a private guide enables your dream come true. Your knowledgeable local private guide will take you to any nightspots you wish to vsit. You can relax and have fun without worrying about language barrier and store's fee structure.
ITINERARY

Below is a recommended itinerary.
We can flexibly adjust it as per your requests.


19:00: Meet you up at your hotel. If your hotel is located outside Tokyo, additional fee is needed.
19:40: Arrive at the store and enter.
21:30: Leave the store.
22:00: See you off at your hotel or at a major station.
*You can extend tour time limited to 1 hour. In this case, the guide sees you off at the station near the store.
*Overtime fee will be charged (if any): JPY3000 per 30min.
Recommended Spots: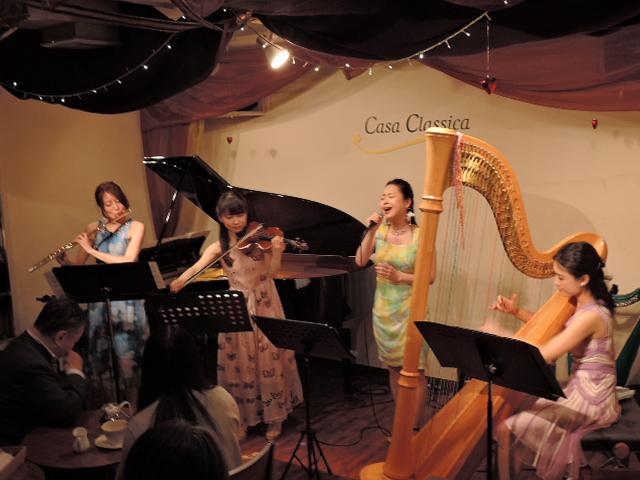 Casa Classica
Casa Classica
Classical Music Live House
Players vary everyday
Charge:
Admission fee (varies by players. JPY2000~?)
Drinks:beer, cocktails, soft drinks JPY500~980
Food: light meal dishes JPY500~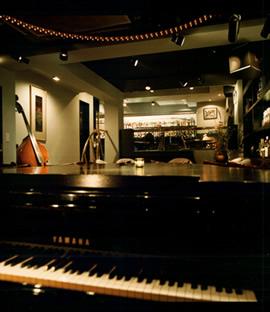 Jazz Bird
Jazz Bir
Jazz Live Music
Player vary everyday
Charge:
Admission: Varies by players (JPY1500~)
Drinks; beer, wine, whisky, cocktails (JPY800~)
Food: light dish (JPY900~1200)
light meal (JPY1300~1800)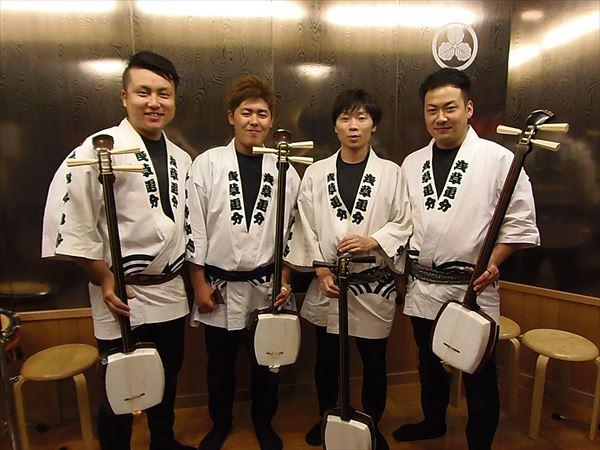 Minyo Sakaba Oiwake
Minyo Sakaba Oiwake
Japanese Folk Music Live Izakaya

Players: Staff members and guest
Charge:
Admission (JPY2000)
beer (JPY600~700), sake (JPY600~800)
shochu (JPY500~700) , cold sake (JPY1000=1500)
Food: under comstruction
*Guests are required to order at least 1 drink and a cuisine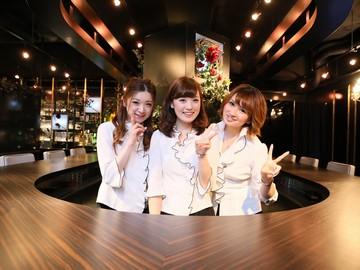 Bar Roys
Bar Roys
Girls Bar

Charge:
20:00~21:00: JPY2980 (per 50min)
21:00~05;00:JPY3980 (per 50min)
Excessive charge: JPY660 (per 10min)
Drinks: beer, whisky, wine, sake, cocktails JPY0~580 (mostly JPY0~180)
Food; JPY580~980
MEETING LOCATION & TOUR DURATION
Meeting location: At your hotel lobby. If your hotel is located ouside Tokyo, meet you up at some major station in Tokyo.
End location: Station near the store
Duration: 3 hours
TRANSPORTATION
Use public transportation.
WHAT'S INCLUDED
Guide fee and other expenses needed for escort.
ESTIMATED LOCAL CASH NEEDED
Varies be each store.


*Overtime fee will be charged: JPY3000 per 30 min.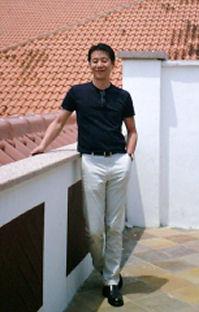 Message from a Guide
Hi, Folks!
I'm Kuni, your future private guide.
Studied in Calif. and Hawaii.
Worked for US interactive company as a strategic web planner. Am also a copywriter and editor.
Love traveling myself, and go to Kyoto alone a lot. I feel so settled and comfortable there. Not only because I'm a temple enthusiast...but I'm fascinated with its high standard of culture.
As a private guide, I presently offer tours to explore Tokyo, Kamakura, Kawagoe and Chicibu. Each course is assembled with attractive spots where I love to visit myself. With desire to make your excursion most memorable.... Look forward to seeing you soon!


Other Destinations of our Private Guided Tour